August 7, 2008
2004
Temple, Texas
On Flickr
March 11, 2008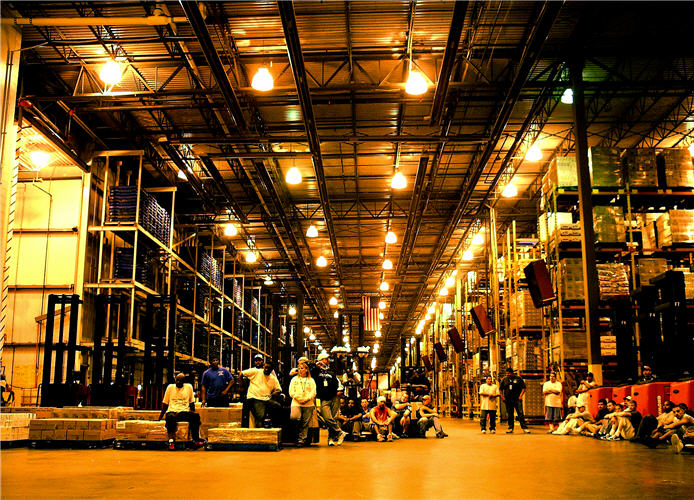 2004
Temple, TX
On Flickr
Just submitted this shot to Flickr Turns 4, a (huge) group exhibit Flickr is hosting at a gallery right by my office. I should be able to go over on my lunch break and try to find this photo on the wall among several thousand more.
There's a backstory: it was this photo's popularity on Flickr and, later, Google searches for 'wal-mart distribution center,' that led to a photo editor at the Boston Globe buying the photo from me and encouraging me to start taking photos seriously. That whole process of random people suddenly getting images published thanks to the web was pretty new back then.
The blog will be on vacation for a few days while I'm in Vegas for the rest of the week with my brother. Should be a blast. Wright Bros.!