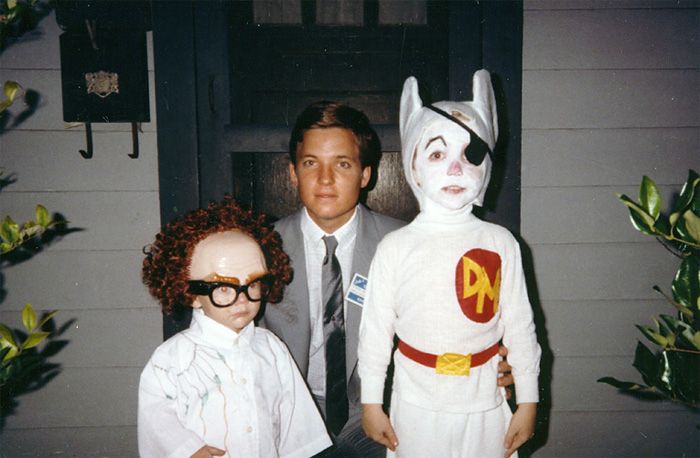 'The Mad Scientist and Danger Mouse' | 1986 | Corpus Christi, Texas | On Flickr |
Sorry for the light posting here this week, but the weather in Northern California finally resembled summer, so Amanda and I spent yesterday on the beach, where I managed to sunburn the top of my feet. Tomorrow I'm flying to Germany for work stuff and won't be back until after Memorial Day, but I should still be posting here. In case I don't, I'll leave up this shot that Flickr loves. The Mad Scientist costume — what a classic.
This week, the most interesting thing I read was Malcolm Gladwell's article on inventions, although it takes a couple pages to hit its stride. Brain Viagra was a disturbing runner-up.